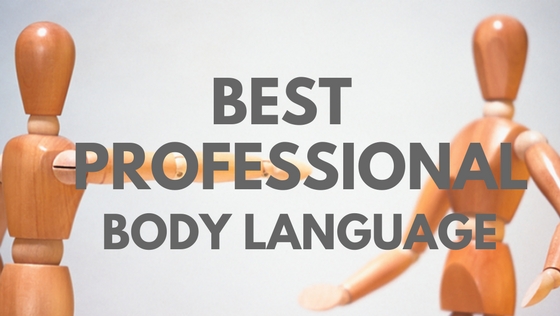 There are many factors that play an active part in enjoying a better professional life. Just educational qualifications won't be enough for a person to shine or sustain at a workplace. An important aspect at a workplace that everyone notices is body language. Body language has utmost importance at any professional places. It is very crucial to maintain good body language in order to make yourself and the people around you comfortable. Any Spoken English Institute in Bangalore will be the best source of getting body language training. Now, let us look at some of the best professional body languages.
Handshakes
Handshakes are one among the first body language that gets noticed in the professional world. A handshake is something that you begin with when you meet a person. It indicates the professionalism and boldness in a person's body language. The best way to start off is to give a firm handshake. Even if the person opposite to you is tired or not in a mood, if you give a firm handshake he/she might feel refreshed. It gives a sensation of energy and enthusiasm to talk, interact and exchange ideas. Next time you meet someone on a professional ground remember to give a firm handshake.
Eye Contact
Eye contact is very crucial in professional interactions. Eye contact is basically a shared experience or body language. It imparts a sense of confidence and trust. If you maintain a proper eye contact, the person opposite to you will feel more comfortable talking to you. It represents that you are more trustable. But like anything else, even your eye contact should have a limit or breaks. If your eye contact is not proper the other person might feel that you are staring at him strangely. This can make the person uncomfortable. There is no chance of imposing one's visual dominance on another person. The importance of eye contact is taught in IELTS Classes in Bangalore.
Smile
A smile is one of the best body languages to bring positivity. It is useful not only on a professional basis but also on a general level. A smile adds great value to the interactions that you make with others. Smile has the power to spread positivity not only in the person who smiles but also the people around that person. Researches prove that people tend to remember and recognize faces with smiles. It is a pleasant and the most acceptable form of body language.
Power Poses
Power poses helps you to gain energy and give a higher performance. Certain poses are known to provide you energy by secreting the necessary hormones. Researchers have shown that sitting or standing in a certain pose for as less as two minutes will raise your testosterone levels. When you expand and stretch your physical outreach it will give you more power.
Postures
We can see a lot in this postures part. There many people who resort to wrong postures for relaxation or comfort. But the truth is that its benefit lasts for very short term period. Your postures will not only affect you internally but also be noticed by the people around you.
Hand Usage
Usage of hands while communicating is an effective technique. It pulls more attention of the listeners to the speakers. But one should be careful too while using hands while talking. This is because there can be cultural variations in hand postures.
No Fidgeting
Fidgeting is a major reason for many candidates being rejected in interviews. You should keep your arms and legs in a relaxed manner. People notice even your smallest movements when you are in a professional place.
These tips will guide you to adopt the best body language. Each point concentrates on a different body language aspect. Such knowledge can be gained even through a Spoken English Course in Bangalore.