German Language Classes Bangalore
Learn German Classes in Bangalore from EnglishLabs! The most favored German Language Training in Bangalore!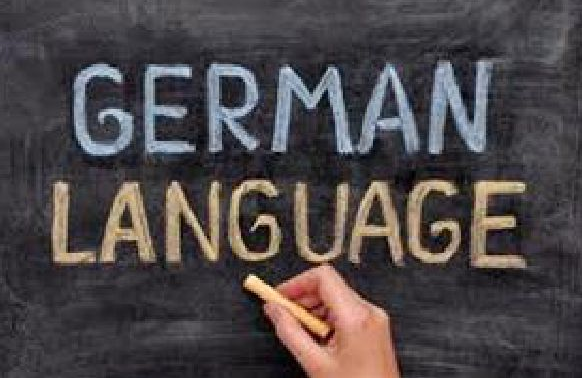 German is spoken by nearly millions of people around the world. It is one of the most widely spoken languages. The language is equally precise while describing nature or a person's feeling. When it comes to psychology or philosophy, both are best expressed in the German language. It is a pluricentric language. It is the official language in Austria, Liechtenstein, and Germany. Learning a foreign language gives you high privilege and a quick entry to any profession.
---
The Beauty of German Language
German is the language of poets and philosophers. The German Language is a Charming never-ending story. The German language is very creative and flexible. In German either complex ideas or new words is created by multiple nouns together. This is how Germans get delightful words. It describes the sense of pleasure. German is completely a beautiful language. Learn German in Bangalore and explore the entire importance of the language. German is the only language in which short basic words can be used and easily understood.
---
Career Opportunities for the language
German is the fastest growing and the high demand foreign language. MNCs are setting up operations in the variable region, the requirement for professionals is increasing day-by-day. It is a home to numerous organizations. A degree added to this language will get many job opportunities in India. People started to explore more German related opportunities in their companies located in India. Explore even more jobs like interpretation and translation jobs. Translation is employed with Ministry of Tourism, industries and much more. Get along with us for the Best German Classes in Bangalore for more career growth opportunities!
---
Certification levels
From basic to advanced levels EnglishLabs offers the best course certification:
Level 1: A1 Certification
Level 2: A2 Certification
Level 3: B1 Certification
Level 4: B2 Certification
Level 5: C1 Certification
Level 6: C2 Certification
---
Scope of German Language
When you have skill in a foreign language automatically opportunities are increasing in future. Huge career growth opportunities are opening who are planning to fly abroad. Institutions often hire only German speakers with good reading and speaking skills. Start spreading your new business in different foreign countries.
---
Learn German in Bangalore
EnglishLabs provides you with a course which suits you.
Communicative and Practical Training: With our German tutors you will play an important role in communication practice. They speak along with you throughout the classes in German Language which makes you practice. We work mainly with pronunciation and vocabulary in a wide range of circumstances.
Experienced German tutors: EnglishLabs tutors are the language training organizations. Our tutors are highly experienced and qualified native speakers with dynamic lessons.
Customized German Course: We don't just use mass market from books. Our experienced faculty shares their experience and knowledge. Courses are delivered at the best of the levels.
Conversational Practice: We have partnered with many German native speakers for your conversational practice.