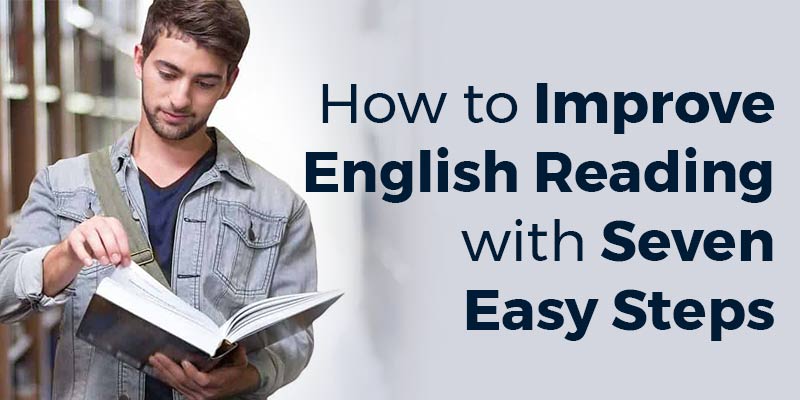 If you want to improve your reading skill, spending at least thirty minutes every day will enhance your reading skills. Reading will help you to understand Grammar, Spelling, Pronunciation, and vocabulary.
Here we have discussed a few strategies on how to improve your Reading skill.
To get in-depth practical knowledge, Join Spoken English Classes in Porur which provides equal emphasis on Reading, Speaking, Writing, and Listening.
Always Choose Special Time to read:
Always choose a comfortable place for reading because it will increase your reading time. Reading will increase your focus and cognitive ability.
You can choose any interesting books, or you can learn newspapers. While reading, highlight the new words you come across and try to refer to dictionaries.
Always fix the time for reading. If you follow a set of steps to prepare for a reading, your brain will recognize when you're ready to read, and you'll be more focused before you even begin.
When you come across new words, try to refer to the dictionary to understand the meaning. Then try to use words while communicating with your co-workers, friends, or with your family members. So reading skills will enhance your speaking skill simultaneously. Additionally, You can also watch a movie with subtitles.
Read the Books:
Improve your reading skills by reading books. Reading books will also improve your listening, speaking, and writing skills. You can learn any books you want like comic books, short stories, novels and also magazines. So, before reading, choose what you want to or what you are interested in.
You may be confused about choosing the right books. So at that time prefer books like Twinkle, Nancy Drew, The clew of the broken Locket, The Hardy Boys, The Twisted claw, The Town Treasurer, Goosebumps, Twilight, A Thousand Splendid Sun, The Alchemist, The Power of your subconscious mind, and The White Tiger. You can pick one of these books, and you can start reading by yourself.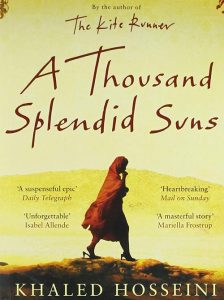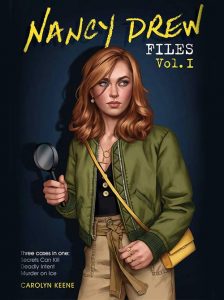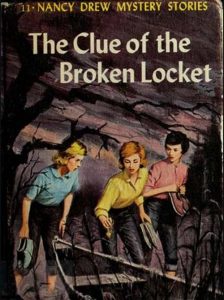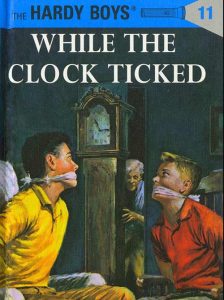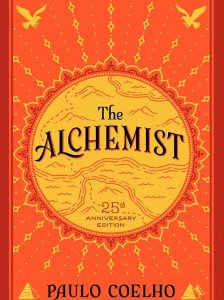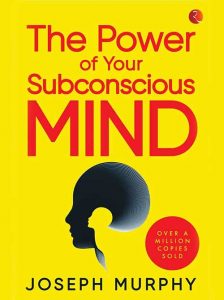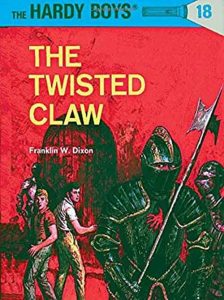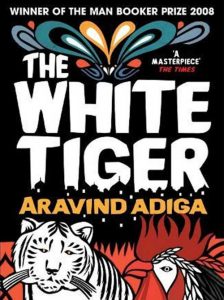 Additionally, there are various online websites where you can find many books to learn English reading: EnglishMaven, EnglishForEveryone.org, ReadTheory.org, ReadWorks, Lit2Go, East of the Web, UsingEnglish.com, etc.
Questions Yourself While Reading and After Reading:
If you want to understand the meaning of the content, Look at the text before you start reading. That is, you should skim through the content rapidly rather than reading it word for word.
Take some time after you've finished reading. Then try to remember what you've read and finally summarise what you've learned. Try to pronounce or write a few sentences that summarise the content of the text quickly.
Thinking about what you read will help you determine how much you have understood from the text.
Speed Up Reading:
Reading will also improve your reading ability and comprehension skills. Reading slowly will improve your pronunciation, listening, and speaking.
If you can't (or don't want to) read aloud, pausing every few pages to ensure you're paying attention is one option.
Making notes and writing down questions as you read is another approach to keep yourself on track.
After reading fluently, You can stop bothering about your speed. Start reading the text slowly to understand the meaning of the sentence or word.
For a better understanding, join Best Spoken English Classes in T Nagar to improve your pronunciation, Vocabulary, Syntax, and Grammar
Improve Cognitive Ability:
Reading the passage aloud will increase cognitive ability. Read the content word by word to understand the meaning of the sentence. Following these steps will help you to improve your understanding and fluency.
Try to read the context as a native speaker, this will improve your slang, and you can pronounce like an ascent speaker.
Many of the words you come across while reading are sight words. You should be able to recognize these words by sight and not think about how to read them. You can quickly practice sight words. Simply, pick a decent list of sight words, and read at least two words every day.
Here we have given you the list of sight words for your practice: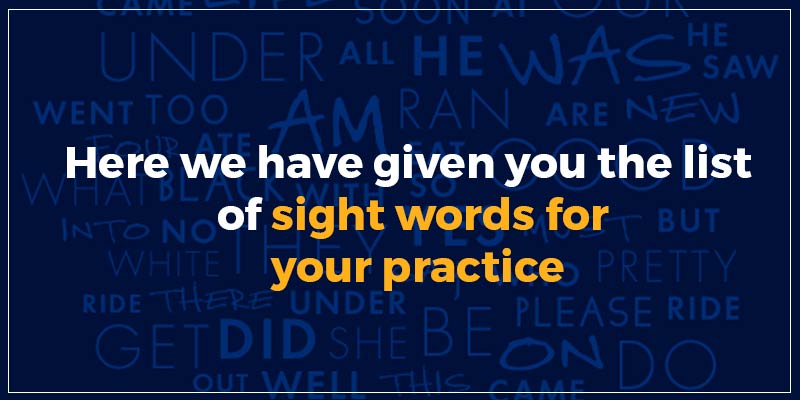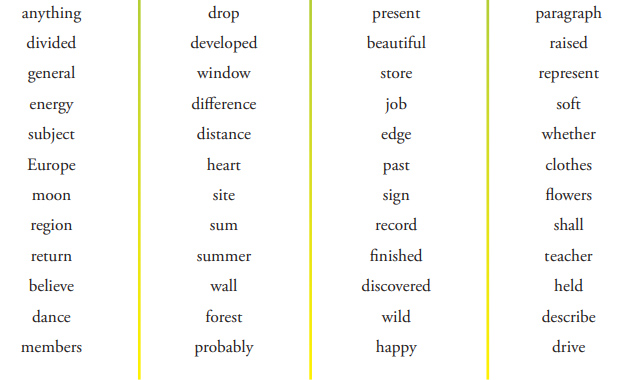 Another way to improve your reading fluency is by watching videos. Videos are a great way to improve your reading fluency. Look for English videos with subtitles in particular. You'll be able to read the words while hearing them spoken by a native speaker.
Now, we shall see some YouTube video channels to improve your English fluency. These channels help you read text fluently as an ascent speaker.
Misterduncan:  Many topics are available, and topics like slang, news, entertainment, and money. They're simple to follow and focus on how the language is spoken rather than grammar.
Learn English Free: There are more than a thousand English language video and audio lessons. Videos in these channels help to pronounce as an ascent speaker.
Real English: It is the most helpful YouTube channel, which provides a free lesson for beginners. So, you can watch the videos with subtitles to understand the pronunciation. Additionally, many exercises enhance your cognitive ability.
Read It Again:
For a better understanding, read the text again. When you read the text again, you can read faster and find the things you have missed.
Throughout the text, you might have highlighted the new words. So, when you read the text for the second time, it will help you memorize the words quickly. Try to focus on words and their meaning.
Try this:
Always choose short texts for reading, not more than three paragraphs. It can read short stories as mentioned in the list of books or articles. You can read anything you want. But choose the books which you can complete within 30 minutes.
Don't try to choose novels because you cannot complete them within 1 hour or 30 minutes.
After reading, try to summarize the content which you have read. Write everything that you remember in the text. It will also improve your writing skills.
Now you would have understood that Every time you read something, you understand more of it. So, always try to read more than three times. Keep in mind that you should write short stories or articles.
Enroll in Spoken English Classes in Velachery which provides theoretical and practical knowledge to learners to enhance their skills in four areas- Reading, Speaking, Writing, and Listening.
Read Many Kinds of Texts:
Now, Everyone is interested in reading books, newspapers, blogs, and academic texts. Interest may vary, but the purpose of the reading is to improve English fluency
The more you read in English, the greater you will acquire the language. Don't fix your mind in reading books, rather you can follow English-based websites or people who post blogs every day. You can also make use of these opportunities for reading.
In Magazine Line: you can get digital or print magazines on any subject. You can also read and may be able to save them for later.
Try this:
If you are troubling to find websites which will help you to get interesting articles, here we suggest a few websites:
The Mix: assists you get new websites based on your interests.
Digg: You can read many interesting stories.
The foremost thing you need to do is, remember what you learn. The best aspect of these suggestions is, you can take these tips in any language to improve reading comprehension.
By this, you would have understood how to improve your reading skills. So, to improve your English skill, you join Spoken English Classes in Tambaram to enhance your reading skills as well as English language skills.