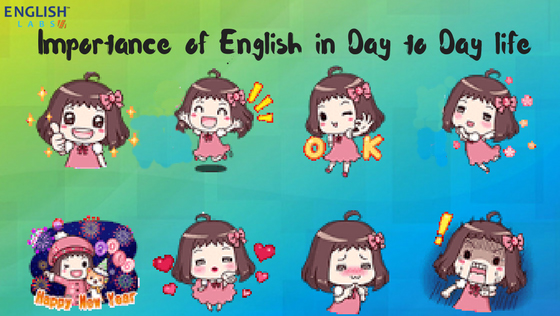 English plays a significant role in everyone's life. In this modern world, the usages of English has been utilized more and more. We all know that Hindi is our national language but most of us don't know to speak Hindi and other languages. Everyone have fluency in their native language, but apart from our family members, we won't speak our native language to others. The usage of English has become common in all sectors like Education, Medical, Media, and Business so on.
To share our ideas and thoughts with people from our country and other countries in the globalized world English is the known language to everyone. Learn English the global language for communication which also enhances your career growth.
Fluency in the English language is important for everyone to certain people during the of traveling, business purpose. Everyone has a different aspect of needs and working process at the same time English plays a major role in each and every field. Without a proper English Coaching, no one should speak English with good fluency. There are many courses that offer you to learn different types of language. Attend Spoken English Classes in Chennai to improve your English. There are huge numbers of books and websites that are written in the English language.
To improve you English start reading books and newspapers which will help you to improve your vocabulary skills. Keep a note of vocabulary at the time of reading you may cross at least 10 – 15 new words per day. Find out the meaning of those words and use them in your daily conversation. A lot of newspaper has written in simple English you can easily understand the message.
As you think learning the English language is not a that much hardest job. Keep a plan and follow correctly within a short duration of time you can learn English with good fluency. Join spoken English classes they will help you to develop your skills in English.
Listen to English songs and radio, watch English movies with subtitle this will help you improve your listening skills. Hear different types of accent like British, American etc.. English is the essential language to know lots of students, working professional, business people are taking the spoken English training to develop their fluency in English. Unless and until if you are not supposed to learn the English language it is really a tough thing to survival in life. If you know to read, write, learn and speak English this is an additional advantage in everyone's life.