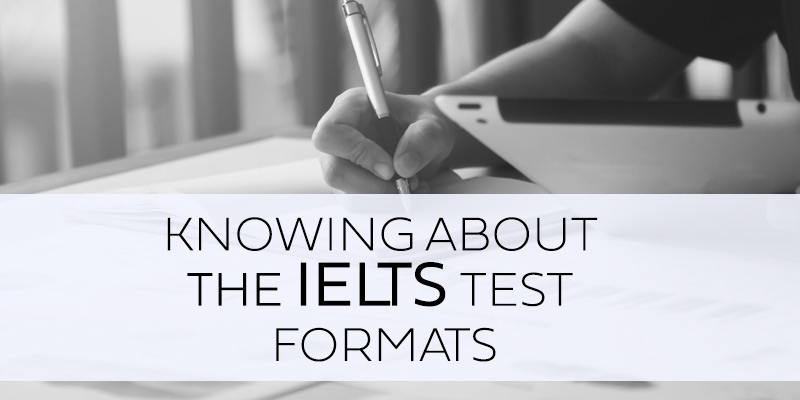 The International English Language Testing System is simply called IELTS in common and is used to test the English language proficiency of people. IELTS Coaching Centre in Chennai will help you to score high in your exams. Many of the students would take a test for checking their proficiency in the language as they wish to work or do their higher studies in a place where English is used as a medium of communication. Aspirants take the IELTS exam to test their ability in the language. There are 2 modules in the IELTS exam, they are,
Academic Training
General Training
IELTS Academic Training
This exam is mainly for the students who apply for higher education in English speaking countries. This exam mainly focuses on listening, reading, speaking, and writing.
IELTS General Training
This exam is conducted for people who need work experience or training programs in English speaking countries. This test is also intended for those who are migrating to other foreign countries such as Australia, Canada, etc. Best IELTS coaching in T Nagar will help you to score well in the exam.
IELTS Test Formats
In both Academic and General Training, the listening and speaking sections are common, but the reading and writing sections will differ for both the exams.
Listening: This would be conducted for 30 minutes. There will be 4 sections in this test and the questions are assigned in the manner that the students would be able to answer according to the audio that they heard. People who are taking the test will write down their answers on the sheet that is provided as they listen to the audio. Be clear while answering as these answers carry marks. The segment in Listening is to familiarize yourself with the sound, the situation, and the speakers. There are many IELTS Coaching in Anna Nagar, but EnglishLabs is one of the best coaching centers for this course and helps to clear the exam with a good band score.
Reading: This test will have 3 long descriptive texts which have been taken from books, newspapers, journals, and magazines. This is done for the people who are looking for professional registration abroad. This exam is done for about 60 minutes. People should be conscious while answering since grammar mistakes will be penalized.  Taking up an IELTS Course in Tambaram enables a candidate to get to know the complete format of the reading test.
Writing: People will be asked to describe or explain a product or some other thing which will be in front of them. They will be asked to write an essay on their own words. There will be a character limit for writing. This test will be conducted for 60 minutes.
Speaking: This will be done based on their Spoken English skills. The students will be questioned by the examiner in general. The second thing is they will be asked to talk on a particular topic in front of the examiners. The third thing is they will be asked to discuss in the team and allow them to share their ideas on their own. This test will be conducted only for 10 to 15 minutes. The main objective of this test is to see how well you are communicating with others and also how good your English skills are.  Join IELTS Training in Velachery at EnglishLabs to improve your IELTS score.