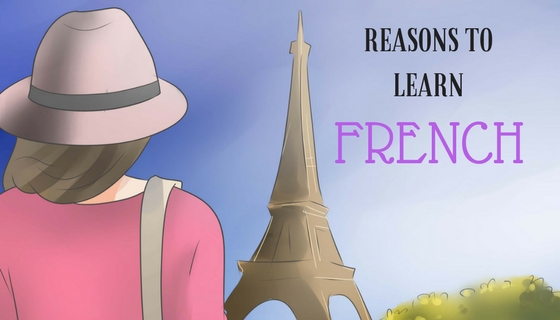 France is the most visited country by tourists from different countries and for different purposes. French is the official language in over 29 countries in the world. French is among the top four languages spoken in the world. It is very much important to know and learn a language like French that has immense historical importance. Let us look at some of the reasons to learn French.
FRANCE – A MINI EUROPE
France was actually a land ruled by Franks which is a Germanic tribe. It was initially called the land of Franks. Charlemagne, who was one among the greatest Frank king, spoke German. But the people of his kingdom spoke many languages. Majority of his western subjects constituted Celtic Gauls. They had been enslaved Romans. They spoke a language which was derived from Latin and later became the language of French. The first written model of this language can be found in the Serments de Strasbourg 842. This is where grandsons of Charlemagne, affirmed their adherence to each other in each other's languages. While one used an early form of French the other used an early form of German. This very well proves that French and German co-existed during the good old times and even during the initial stages of the two languages. The events between the grandsons of Charlemagne became a milestone in the evolution of France and the language of French. But the early French text appeared to be little similar to Latin or Italian than the modern version of French. To know more about the relationship between French and German, one should try to gain knowledge through German Language Training in Chennai.
FRENCH –THE LANGUAGE OF REASON
French is actually a Romance language which is a part of many other languages that includes Italian, Spanish, Romanian, Portuguese and other variations of Latin spoke by millions of people worldwide. France got reconnected with its cultural roots in the Mediterranean due to the resurgence burst out on Europe.
FRENCH HISTORY IS AMAZING
The history of a country and its language gives us an idea of how the people and the country have evolved over time. This history helps us to blend in with the people of that country. We are lucky enough to be in an era where the Internet is present. It acts as a huge source of numerous information. You should try to use a combination of text and audio to learn a language like French. The in-depth view of the French history can be seen in French Training Institutes in Chennai.
FRENCH IS NOT THAT DIFFICULT
A major portion of English words is derived from French or Latin. One might face the problem of not knowing enough vocabulary while learning a new language. But this problem is comparatively reduced in the process of learning the language of French. We don't know that many English words that we use in our daily life is actually from French. While learning French it is easily noticeable that certain words are already known. It might be initially difficult to cope with French pronunciation and grammar but can be easily overcome through practice. You need to use compelling content to learn the French language in order to gain proficiency in that language.
While learning a language you should be willing to listen, read and follow the language. One should try to bring in a familiarity between him/her and the language. You should remember to go from the basics when learning a language. It is believed that by 2050, the world will have about 700 million French speakers. To stand along with this demand and prove your competency in different foreign languages, join for French Class in Chennai.

Read More 
Spoken English Class in Chennai | IELTS Coaching Centre in Chennai