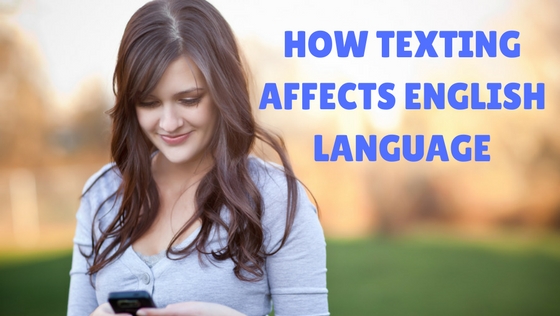 English is a language that has been in usage for many years. It has evolved a lot over the time and has witnessed a lot of changes. The problem of the current generation is that many have very poor language skills and particularly in the language of English which is widespread around the world. There are many things that have negatively affected English language. One such factor is texting. Texting has drastically changed the face of English speaking, writing and reading. Spoken English in Chennai will create more awareness on this issue.
Speaking is much older than writing. Speaking is what came first. Writing which came recently has seen a lot of evolution. The need for ease and comfort in texting has pushed people to use short forms and incorrect spellings. Texting has developed its own kind of grammar and conventions. Over time many people started adopting these words. The sad part of these habits is that many people use these short forms and words without even knowing the meaning. There is actually no use of texting in the way people do it now. No one will ever use the English language like that in real life.
There are instances where many people have lost good opportunities in life by unknowingly using such short forms and spellings. For example,  I got to know from a recruiter of a top company that they had rejected many candidates who unknowing used short forms and texting language in their resume. This has seriously become a problem in the current era. Enrolling for a Spoken English Class in Chennai will help you to understand your mistakes.
The negative effects of texting should be seen more as a recent habit that can be avoided through care and training. The main problem is that many do it unconsciously which is a result of a habit? One reason for such short forms and mistakes is speed and instant communication. People have also lost the habit of using proper punctuation and spacing between words.
Texting style can be seen as a degradation of the language of English because it has only negatively affected the language. The usage of these words indicates even the attitude of the user or the person who uses it. Many institutes are training students in recovering from this negative aspect of communication. They provide training in Spoken English Classes in Chennai.