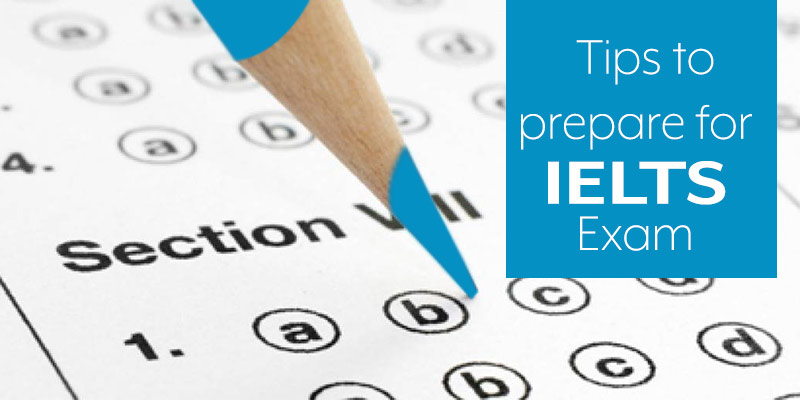 IELTS stands for International English Language Testing System is the most popular test conducted to examine your English proficiency. This is a test that grades a candidate according to their English language skills; Speaking, Listening, Writing and Reading. A candidate needs to possess a better level of knowledge in the language to score high in the IELTS Exam; this is possible by taking up an IELTS Coaching from well-knowledged professionals. Generally, a candidate should spend more time in the sections where they are extremely weak and clear the IELTS exam with a high score. The score of this exam has more value as it is used in many fields. If you want to clear the IELTS exam, get trained from IELTS Coaching Centre in Chennai at EnglishLabs.
Here, are the tips to prepare for the IELTS exam:
Study Vocabulary
English learners are trained as much as possible to place words in the right order. Through reading regularly, you will learn to do this. The better the vocabulary the more is your word power. Pay close attention, as you type, to the words you don't recognize and highlight them with a marker. Read and listen to challenging resources such as news in the English language to expose you to a lot of new words.
Read, Read and Read
Reading Skills is one of the important skills that you need to pass the IELTS exam. This skill is also essential as it is associated with all the other skills. Reading can be your number one way of improving your grammar skills. As you read, it improves your knowledge of various forms of grammar, since you end up reading with different scenarios. Reading out loud can be helpful and the combination of seeing, saying and listening helps to solidify what you've learned.  Reading skills can help you with all facets of your writing, from idioms and phrases to expanded vocabulary, in addition,  enhances your grammar. Therefore, you need IELTS Coaching in T Nagar, enroll in advanced training in EnglishLabs.
Practice your fluency and communication skills
There are many excellent tools for developing your grammar skills, both online and in print. A quick search of the Web would show a multiple of websites offering grammar games and exercises. Set aside a few minutes each day to complete grammar exercises if you know that grammar is an area you are struggling with. Even the simple act of taking any level of English practice tests will help you to improve your grammar skills.
Practice your listening skills
When you get input from teachers, writing laboratory staff or writing tutors, listen to them! Find out if you have a consistent issue with any topics in particular. For example, do you always receive feedback regarding run-on sentences, or do you have trouble with the subject-verb agreement? If so, make sure you pay special attention to these details while reviewing your assignments. Making your own customized checklist of things to be mindful of in your writing may even be a wiser option.
Enhance your writing skills
Just as reading helps you a lot, writing more will also support you. The more grammatically you practice writing, the more naturally it will come to you.  These are some tips to help you write an essay. Joining an IELTS Coaching in Chennai Anna Nagar enables you to get more practice and gain a good level of confidence to speak English. Candidates of any age should take extra steps to improve their grammar. Try the above-mentioned points regularly and by the time before you knew it, you would have definitely improved your grammar skills.
These tips will be helpful to prepare for the IELTS exam. So, your success range relies on your practice and commitment. A combination of the two will give you a great chance of getting the target score for IELTS. Taking up an IELTS Coaching in Velachery before attempting for the exam will enable an individual to get a high band score efficiently. Having a good score in the IELTS assists you to grab the opportunities of your dream job. The guidance for passing the IELTS exam is significantly given by IELTS Classes.