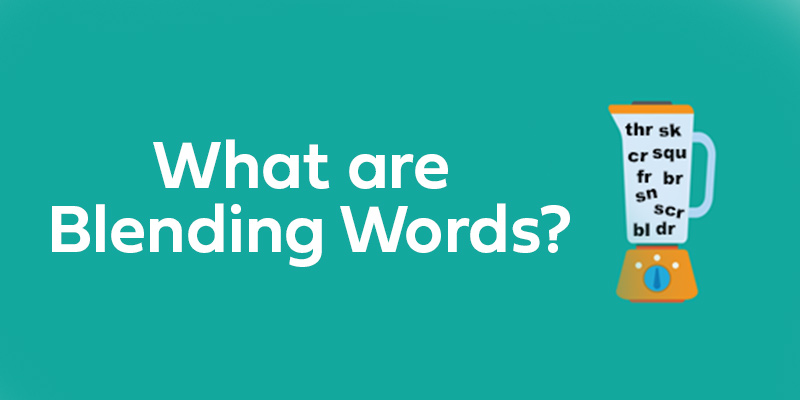 Blending words are nothing but two different words combined to give another word with a different meaning. It is gaining knowledge, especially when it comes to unfamiliar words. These words describe a new invention that brings definitions of two things that exist. To learn in detail get into Spoken English Classes in Chennai.
About Blending Words
The word Blend is recognized as Portmanteau. There are more extra ways to create Blending words. One way is to combine two other words to make one new, these words are referred to as morphemes. 
Example: Camcorder, the combination of two words is Camera and Recorder.
The other way is by joining the whole word with the portion of another word, it is called Splinter.
Example: The motorcade, a combination of Motor and Cavalcade.
Word blends can also be created by overlapping phonemes, which are components of two words that sound alike. An example of overlapping word blend Spanglish, the mix of Spoken English and Spanish. Omissions of the word also help to form blending words. Spoken English Classes in Chennai Anna Nagar provides the best guidance to students with help of experts. Eurasia, this blend is formed by taking the syllable of Europe and adding it to the word Asia.
Trends in Blending words
English is a dynamic language. Many of the words in English come from ancient Greek and Latin. A combination of words began to emerge to describe new technologies. The process of merging words to create new ones became common, as new technologies changed the way people lived and worked. For example, how was the word "Motel" discovered?  as in 1920, traveling was more common, that time drivers wanted to stay at a place in between the travel to take rest. So the word "Motor Hotels" immediately propagated and came to be known as motels. As cultural and technological trends emerge, new word blends are constantly created.
Let us see some examples
Clash = Clap + Crash
Emoticon = Emotion + icon
Electrocute = Electricity + Execute
Conclusion
To learn this in detail, get into English Labs the best place to enhance the knowledge in English skill