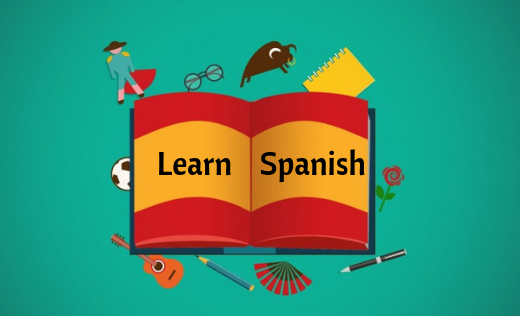 Change the chemistry of your brain, increase learning speed, be more interesting person, fight the boredom, adapt to better change all this is possible if you start learning something new today!
"One language sets you in a corridor for life. Two languages open every door along the way"
why you should learn Spanish? The answer for your question, is here Spanish 400 million speaker, is 4th commonly spoken language. Look at some great benefits of learning new language. Physiological study shows speaking more than two languages have good cognitive skills, their brains operate differently. If you are think to start learning Spanish. Join Spanish Classes in Chennai and looking for motivation, then here some reasons why you should start learning Spanish ?
Foreign language will open doors
Here "door" means new opportunities for work, new travel, adventure, self-development, growth. Opportunities are huge, choice is yours to learn Spanish. One biggest advantage of learning Spanish is you can stand out of the crowd. Opportunities will open up in a way you would never expect. You can explore the world and touch new horizons. Spanish will open up door for Art Beauty, literature, you can explore and understand pop culture well
Opportunities for work
We are living in globalized world where various companies in IT, Education, Export, Retailing, marketing, financial institute, large and small scale businesses involving international operations are looking for people with Spanish knowledge.
If you know Spanish you will get lots of opportunities at home and abroad. If you are in your home country you can work for Spanish companies as translator, interpreter, content writer, foreign service. Learning Spanish will definitely improve your career prospect. There are many institutes offers Spanish Language Courses in Chennai avail the training and enhance your career.
Language for Travel
Spanish is a official language of 21 countries and 17 % people speaks Spanish in the world. In America 418 million people, in European union 8 % people speaks Spanish, the reason behind all these fancy facts is learn Spanish. Speaking Spanish will make you better explorer and with you can connect to more people and enrich your experiences, you can explore beautiful countries in depth if learn Spanish. The most beautiful countries where official language is Spanish and you travel and explore are :
• Colombia
• Mexico
• Argentina
• Peru
• Panama
• Costa Rica
keep your mind sharp
Nowadays Alzheimer is common disease affecting young people, according to certain studies if speak more than one language helps the brain resist the effects of the disease. As you know those who are bilingual performs more better on long term and short -term memory. Learning new language keeps our brain active, improve cognitive ability. Overall it is good for the health of brain, so should keep learning new things new skills, new languages.
Make lifelong friends
As Nelson Mandela said "If you talk to man in language he understands, that goes his head, if you talk him in his language that goes his heart". If you want to see amazing response talk to Spanish people in their own language, Start learning the Spanish Language in Chennai. It is always good to talk in local language to people, it makes them feel good about you, if you are taking these efforts to speak Spanish you will see overwhelming response from the people of that country. One biggest advantage of learning any foreign language is you make friends easily. So, go ahead start something new, learn new language, explore the world, make life beautiful!

Read More 
Spoken English Classes in Chennai | IELTS Coaching Centre in Chennai