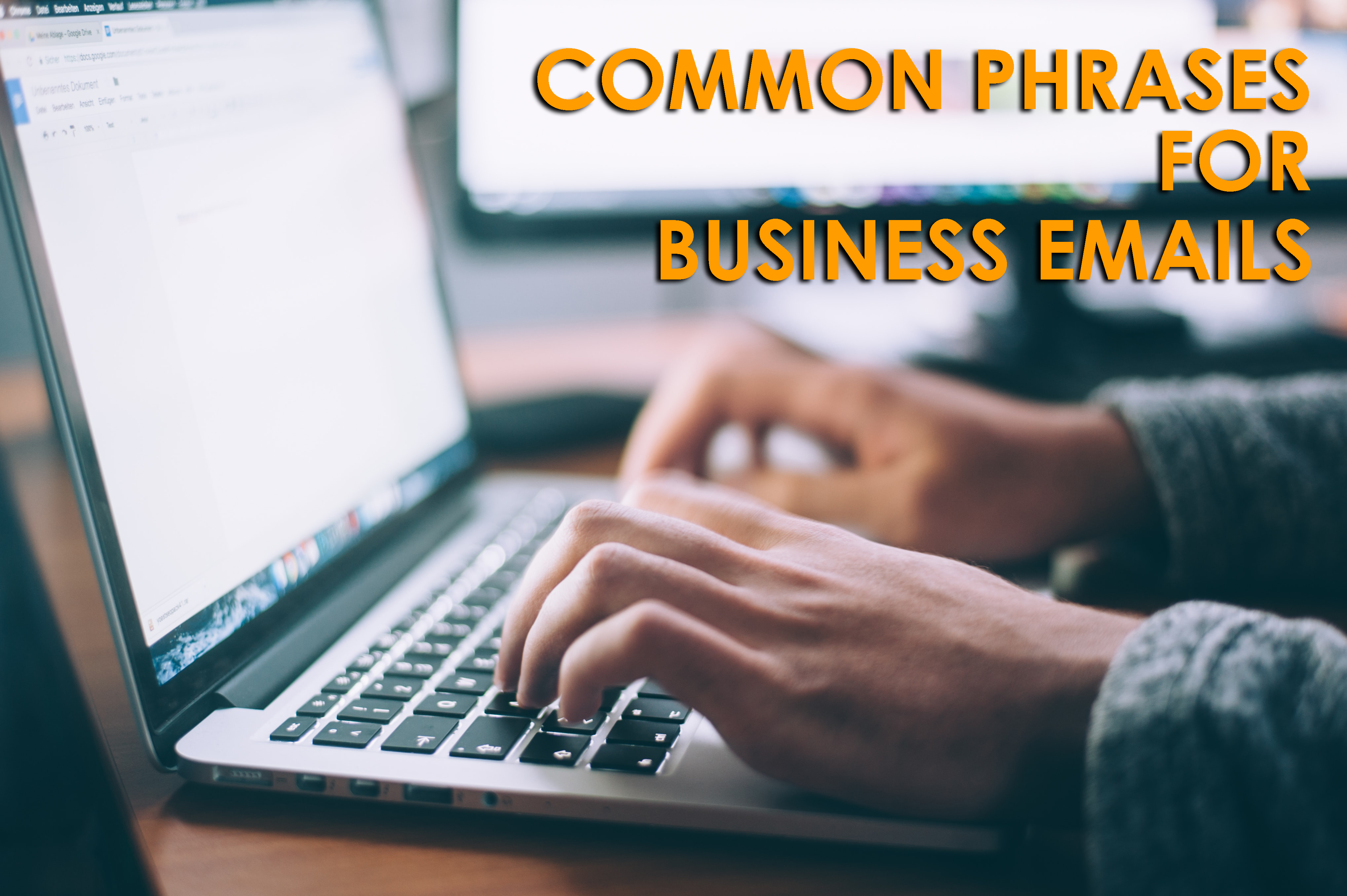 Writing emails and making business communication is very important for anyone who is working in a technology based world. We will have to cope with the communication driven the world that is so much dependant on professional communication. Email is where most of the indirect part of business communication happens. And it is s vital platform for any kind of business. Taking utmost care of the language that you use in emails is what is necessary. To know what it takes to write the best professional emails, you can look for Spoken English Classes in Madurai. We will look at some common phrases for business emails.
The commercial world will need a lot of exchange of ideas and concepts. There are also many miscommunications that happen which will lead to adverse effects. If you want to express opinions on some topic in writing you will have to use some phrases that make your communication more professional. The phrases for expressing opinions in emails can be 'In my opinion,…', 'From my point of view…', 'As far as I'm concerned…', 'To my mind..'
And when you talk about something that is huge or detailed you should not write big paragraphs. It might seem to be unpleasant to read. So it is advisable to list out in points. The phrases that you can use are 'Firstly', 'First of all', 'In the first place', 'First and foremost', 'To begin with', 'Thirdly', 'Last but not least'.
The tool that we mostly use when people fail to understand the concepts that we are trying to explain, is examples. You can also provide examples to give a direct indication to the people you are talking to. 'For example' is not only the way you quote an example. There are lot more phrases that you can use to make your emails look more professional. Some of these phrases are 'When it comes to', 'With respect to', 'Regarding', 'As far as', 'For instance', 'Such as'. Phrases like these are also available with IELTS Training in Madurai.
One might have to explain in detail or add more points in a business email in order to stress the importance of the project or to explain the diversity of the project. In such situations, you can use phrases like 'What is more', 'In addition', 'Furthermore', 'Moreover', 'Besides', 'On top of that', 'In addition to', 'Not only.But also', 'as well', 'too'.
While writing a business email you will have to particularly talk about something. Or may insist on one point. This is done to emphasize that aspect in particular. The phrases that you have to use in such situations are 'It goes without saying that', 'Needless to say', 'Obviously', 'There is little doubt that'.
When you support a business aspect, you will have to oppose another aspect. This is for the betterment of the work that you do. When you talk on contrasting points you can use phrases like 'Although', 'Even though', 'Though', 'Despite/In spite of the fact that', 'However', 'Nevertheless', 'Nonetheless', 'On the other hand', ' On the contrary'.
You will realize the value of communication only when something goes wrong. And when it comes to email communication which an indirect form, it is very much crucial to pay more attention. One should make sure to make business mails error free. The rise in business opportunities has given rise to a demand for Spoken English in Madurai.